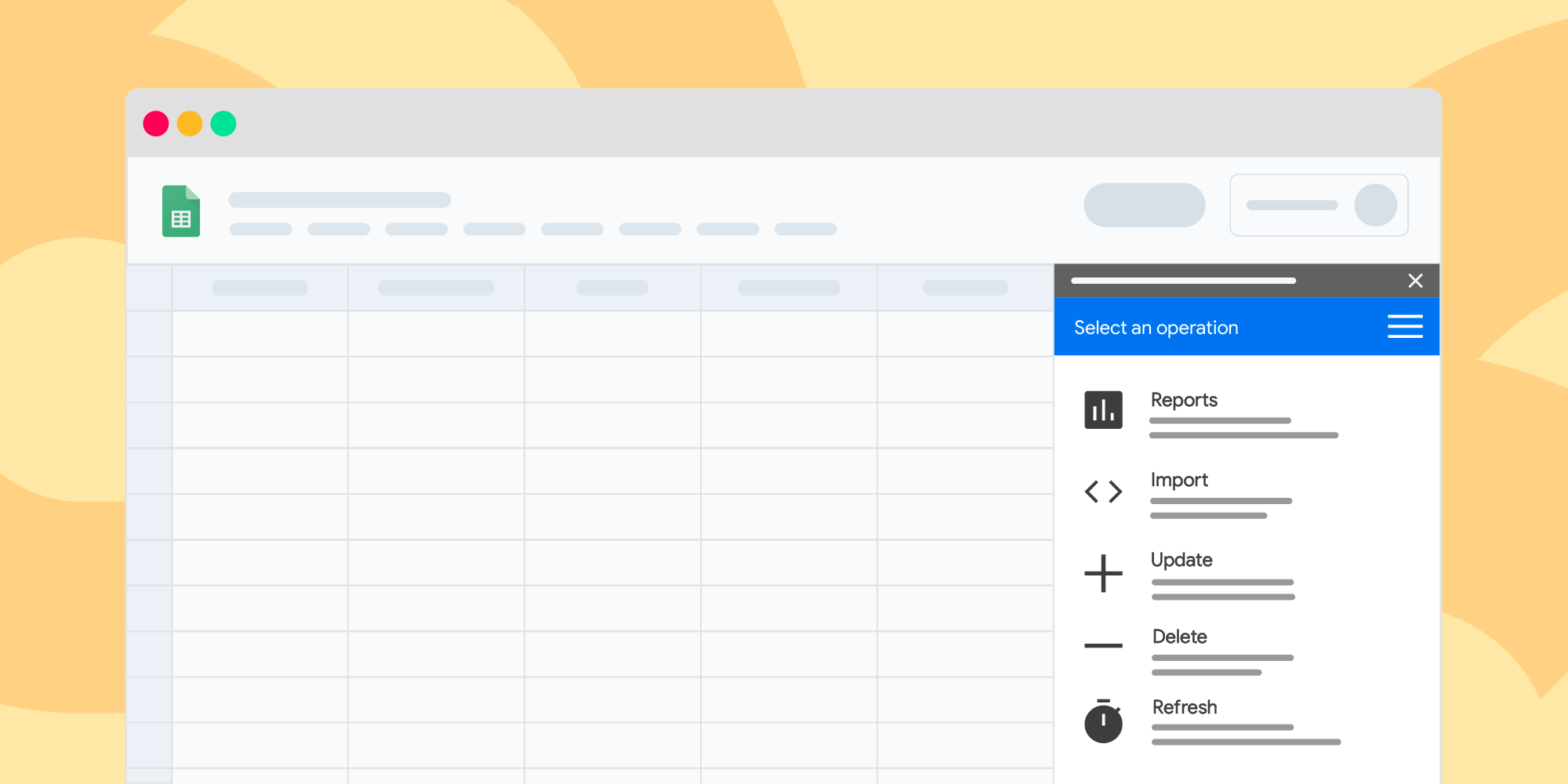 Is your organization making the transition from Google Sheets to Salesforce? Do you use Salesforce internally but report to clients that only use Google Workspace? Are you just the kind of data chaos demon that bounces back and forth between Sheets and Salesforce with reckless abandon?
No judgment here. Whatever your reason for keeping one hand in Salesforce and one hand in Google Sheets, it's worth your while to check out Salesforce Connector (also known as Data Connector for Salesforce), Google's solution for integrating the two products. Here's everything you need to know about it:
Salesforce Connector Basics
What it is: A Google Workspace add-on that allows you to import, sync, and edit Salesforce data from within Google Sheets.
Price: Free
Where to get it: Download and install it directly from the Google Workspace Marketplace.
What to know: Unlike most of the Salesforce/Google Workspace integrations we've covered here, this app was developed by Google, not Salesforce. This means that any security roadblocks will need to be handled by your Workspace admin. If you see a This application is not allowed by your administrator message on the install page linked above, you'll need to reach out to your admin to add Connector to your org's Marketplace app allowlist.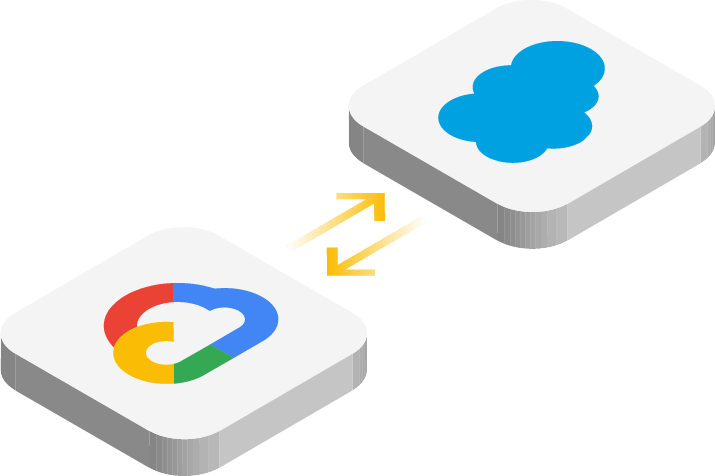 Salesforce Connector Features
Again, Salesforce Connector allows you to import, update, sync, and delete Salesforce data from within Google Sheets. For full details on the specifics of these features, check out Google's Salesforce Connector documentation; for the basics, read on.
Importing Salesforce Data: Salesforce Connector's most basic feature is importing data from Salesforce. You can either import existing Salesforce reports into a new or existing Google Sheet, or pull in raw Salesforce data using Google Sheets' Query Builder or your own custom SOQL query.
Updating Salesforce Data: Salesforce Connector also allows you to update imported Salesforce data directly from Google Sheets. You've got three options here:
Insert, which will export all highlighted data to Salesforce as new records.
Update, which will simply update existing Salesforce records related to the Sheet.
Insert or Update, which prompts Salesforce Connector to take its best stab at updating existing records and exporting everything that's left over as anew record.
Syncing Salesforce Data: Beyond the targeted updates detailed above, Salesforce Connector also includes a Refresh function to keep Sheets up-to-date with the latest data from Salesforce. You can choose to perform a one-off manual refresh of your data, or establish an automatic refresh schedule that kicks into gear every 4, 8, or 24 hours.
Deleting Salesforce Data: This is pretty much what it says on the tin – be careful! Salesforce Connector allows you to delete imported Salesforce data from within Google Sheets.

Salesforce Connector Limitations
All things considered, Salesforce Connector does an impressive job of bridging the gap between Salesforce and Google Sheets, but it's not perfect. Here are some of the known issues and occasional glitches you may encounter as a Connector user:
Scheduled sync only works one way: You can pull data from Salesforce to Google Sheets on schedule with Salesforce Connector's automatic refresh feature, but pushing data from Google Sheets to Salesforce can only be handled manually.
Reports containing row-level formulas can cause import errors: Some Salesforce Connector users have encountered issues with importing Salesforce reports that contain row-level formulas. This Google Sheets power user Redditor suggests managing the issue by calculating the problem formulas within Google Sheets – you can take his additional recommendation to switch to his employer's product as you will 😉.
Custom long text fields are cut off at 255 characters: This is a limitation specific to Salesforce reports that has taken some Connector users by surprise. For more information on this and other quirks of Salesforce reporting with potential to impact your Salesforce Connector experience, check out this rundown of the most common Salesforce report limits.
Synced reports get slow and glitchy after a certain amount of rows: This is less of a "here's a documented issue and how to troubleshoot it" note; more of a "no, you're not crazy" – many Salesforce Connector users have reported issues with Google Sheets that are over the 2000 row limit imposed on Salesforce reports.
The Takeaway
So, is Salesforce Connector a flawless product? Nah. Is it pretty powerful, especially for a free Workspace app? Absolutely. At the competitive price of $0, it's definitely worth your time to see how it works for your organization before considering third-party applications.
(And while we're talking third-party applications: if you spend this much time in both Google Workspace and Salesforce, you're going to want to check out Drive Connect, our complete solution for integrating Google Drive with Salesforce workflows. It's free for 14 days with no credit card required.)
Automate Your Workflow with Drive Connect
Try Drive Connect free for 14 days – no credit card required.