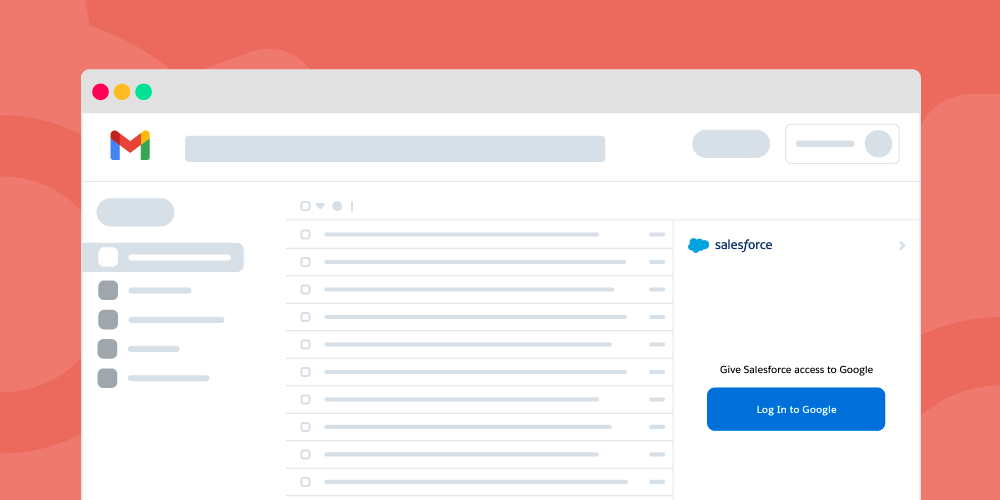 Even the most hardcore all-day-every-day Salesforce user has a couple of points in their workflow that regularly take them outside of Astro's warm embrace. File management is one of those things you end up tabbing over to your Google account to take care of; email is another. With that in mind, Salesforce has rolled out a few tools to connect Salesforce with Gmail, but it can be hard to keep them straight – are these all part of the same product? Can I use them separately? Which ones do I really need?
In increasing order of price and decreasing order of essentiality, these tools are the Salesforce Gmail Integration, Salesforce Inbox, and Einstein Activity Capture. Let's break them down one by one.
Salesforce Gmail Integration
Price: Free
The basics: This Google Chrome extension, seemingly the one product in the history of Salesforce without a cute name, might be the fastest way to bring together your Gmail inbox and your Salesforce organization. With the Gmail integration, you can access Salesforce functionality from a pop-out sidebar within your Gmail inbox, allowing you to create records, log emails & events, report on activities, and use Salesforce email templates without ever leaving Gmail. The Salesforce sidebar can be customized in the App Builder like any other Lightning page.
Where to get it: Download the extension from the Chrome Web Store and follow Salesforce's setup documentation to get started.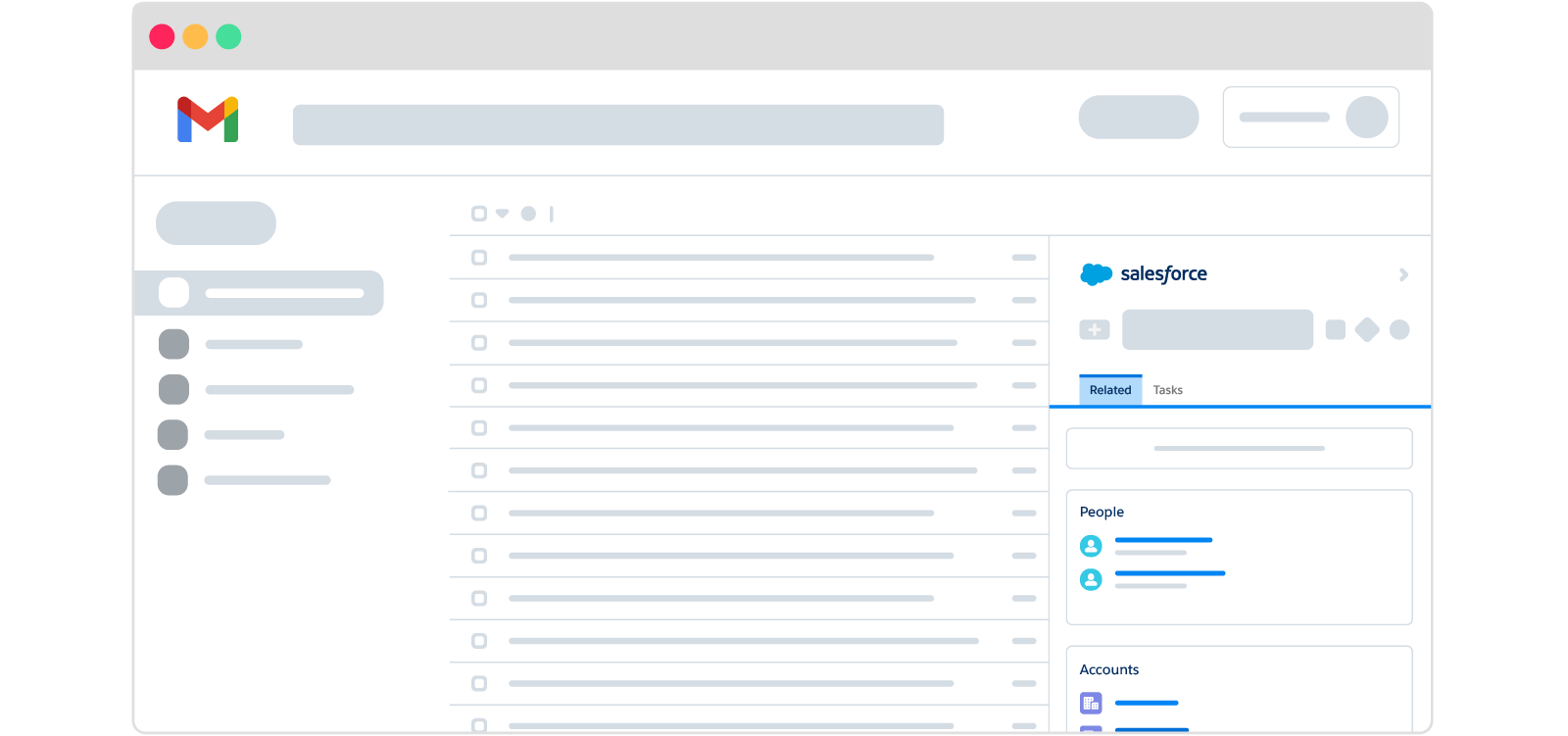 Salesforce Inbox
Price: $25 per user per month as a standalone license
The basics: Salesforce Inbox is, at its heart, an add-on to the Gmail integration – think of it as an expansion pack for the world's least exciting video game. It adds advanced functionality to the existing Gmail plugin feature set, allowing you to schedule emails to send later and track when recipients have opened emails and clicked links. Some of these features can also be accessed while sending emails from within Lightning Experience and when using the Salesforce Inbox mobile app – for a complete rundown of which features work where, check out this comparison chart.
Where to get it: Salesforce Inbox is included as part of Performance and Unlimited editions and is available to add to any org  with a Sales Cloud Einstein, High Velocity Sales, or standalone Inbox license. Again, Salesforce has documented the setup process in pretty exhaustive detail. The Inbox mobile app is available in both the iOS and Google Play App Stores.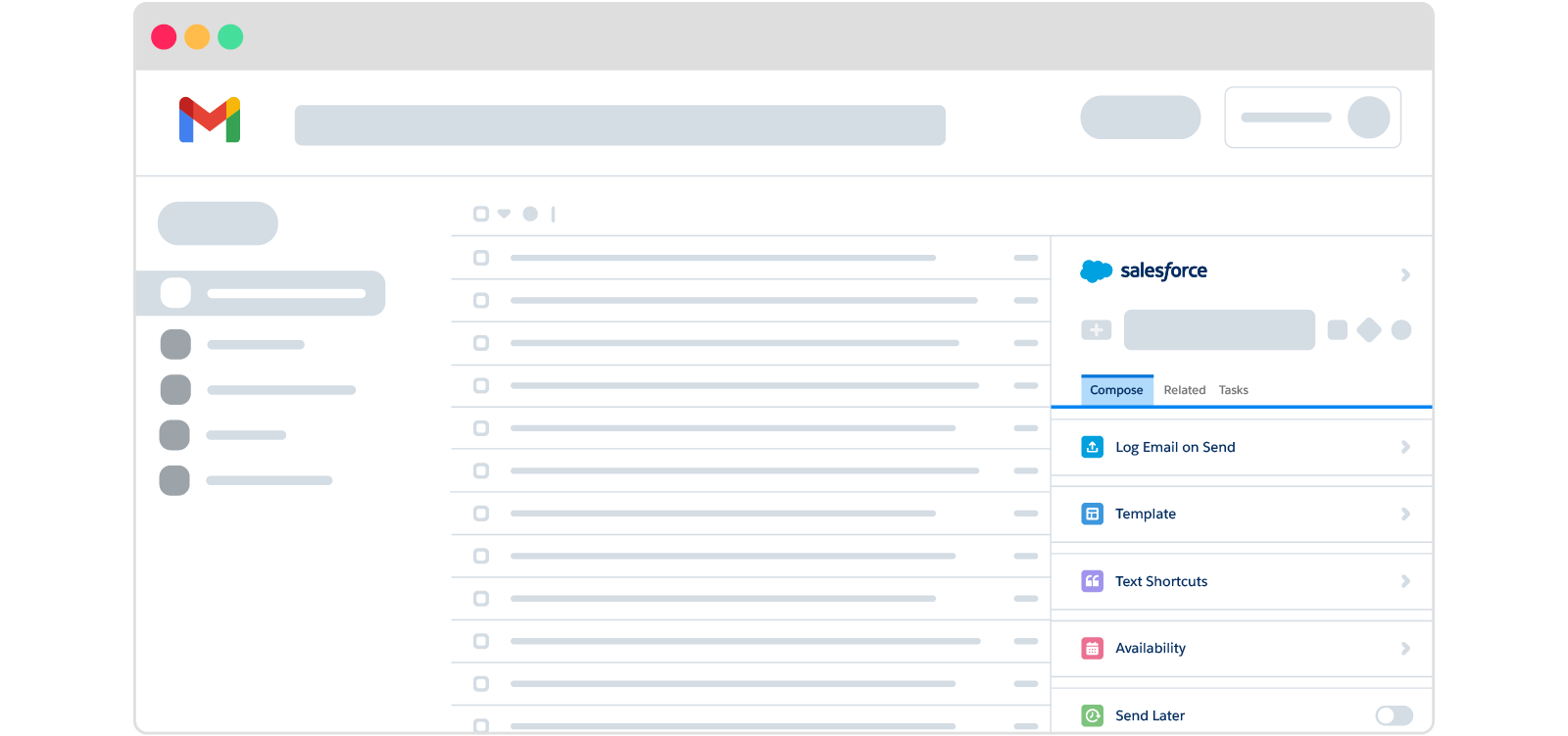 Einstein Activity Capture
Price: $50 per user per month as part of Sales Cloud Einstein
The basics: Salesforce is happy to sell you a $25/month standalone Inbox license, but what they really want you to pull the trigger on is the full $50/month package that includes Inbox and Einstein Activity Capture. Einstein Activity Capture (EAC)'s big selling point is cutting down on manual data entry, automatically syncing emails, events, and contacts from your Gmail and Google Calendar accounts to your Salesforce org. Not bad, right?
There's one catch – other tools covered here are not without their own security considerations and gotchas, but Einstein Activity Capture has a major one worth calling out here: EAC stores captured email data in Amazon Web Services (AWS) rather than Salesforce itself. These emails are represented as virtual records on your Timeline and Activities Analytics dashboard, making them impossible to query and report on outside of the Einstein Analytics dashboard. EAC is a powerful tool that really does cut down on time spent manually syncing data, but between security concerns, reporting finickiness, and the wallet pinch of the license fee, it's not right for every organization.
Where to get it: Einstein Activity Capture is part of the Sales Cloud Einstein product, which you can learn more about here. Salesforce's help docs go into more detail about working with and setting up EAC, and they've put together an 18-page Einstein Activity Capture Security Guide that you'll definitely want to check out before hitting install.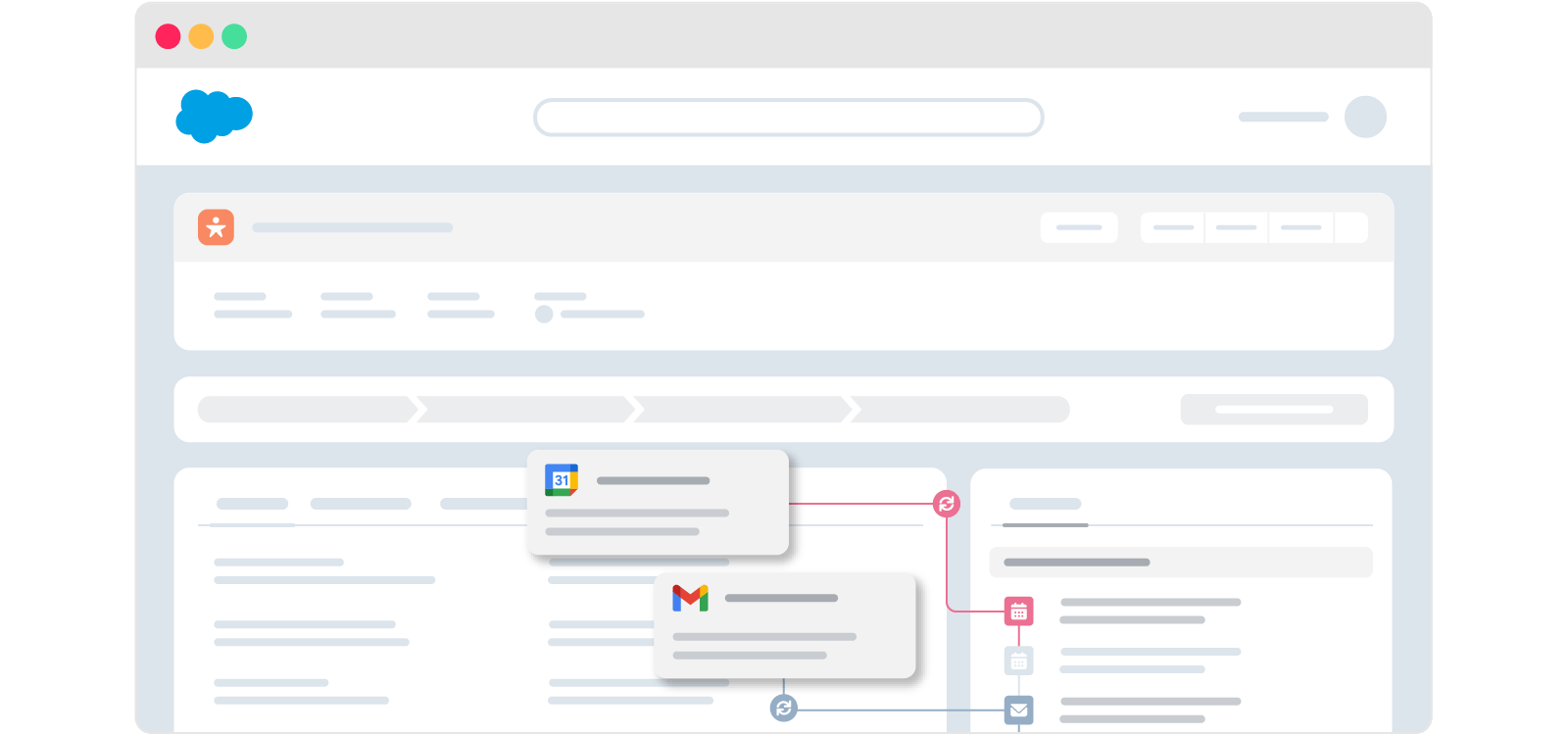 So which one is right for you?
If budget is your top concern, the basic Salesforce Gmail Integration gives you a pretty decent amount of functionality for free. One caveat: if most of your email time is spent on the go, you'll probably want to spring for Salesforce Inbox, which includes mobile support via a dedicated app on top of its read-receipt and scheduled email features. Finally, if getting Google email and calendar events onto your Salesforce activity timeline is a major pain point for you – and your organization is okay with third-party data storage – take a look at Einstein Activity Capture.
Still trying to figure it out? Salesforce has created its own decision-making wizard to help you design the Gmail integration of your dreams. It's part of this Gmail Integration Trailmix, which is full of worthwhile resources for anyone who's interested in working smarter with Salesforce and Gmail.
And if you haven't already, check out Drive Connect, our complete solution for Salesforce/Google Drive file management and document generation. That's all for now – see you in the inbox tab!