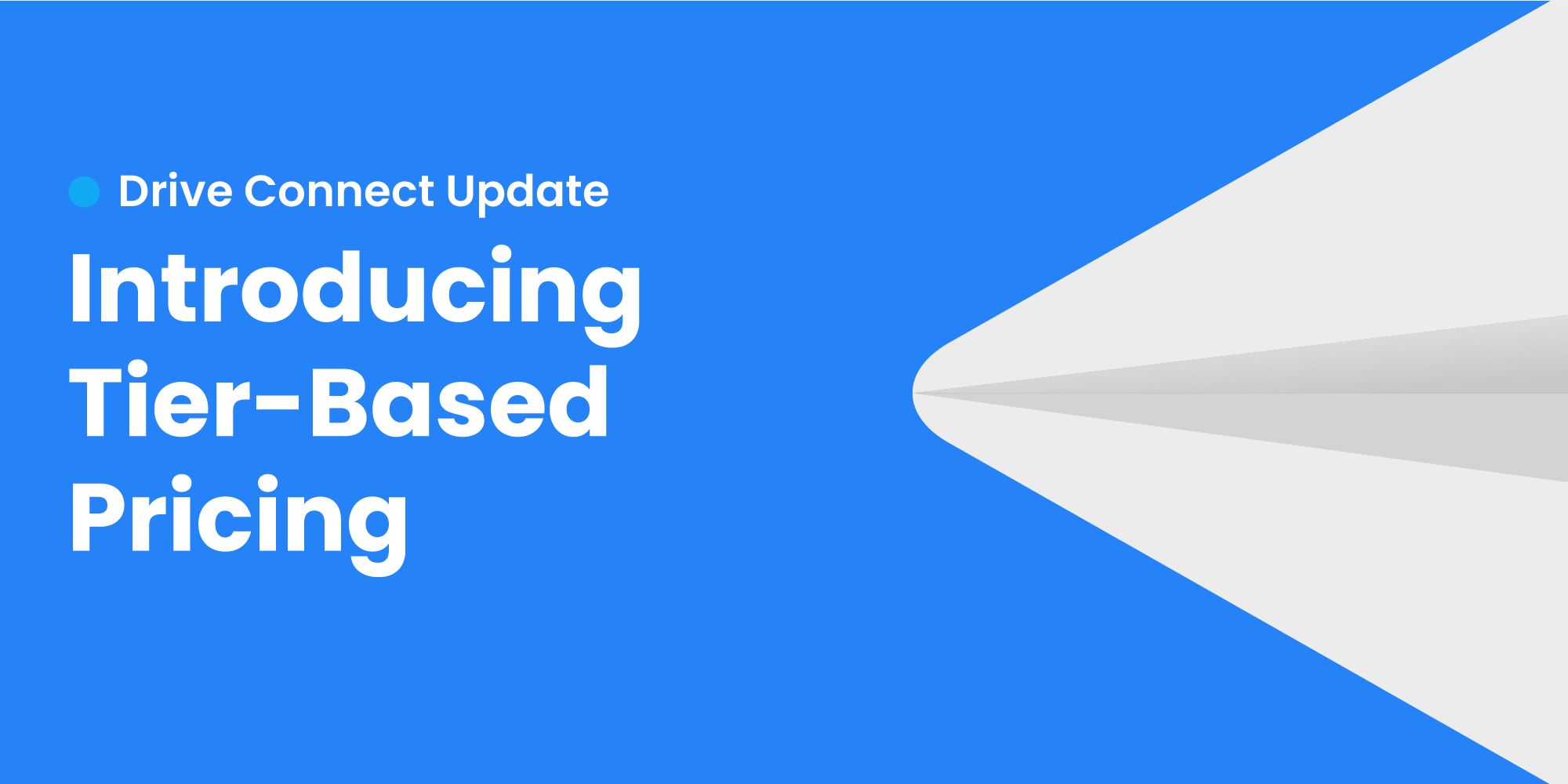 We are excited to introduce tier-based pricing for Drive Connect! Our new pricing plans are designed to make Drive Connect even more accessible. With flexible payment plans, customizable subscriptions, and no minimum license requirement, you only pay for what your team actually needs. Let's take an in-depth look at each of Drive Connect's new tiers so you can decide which is best for your organization.
Starter
Feature Highlight: File Linking
The Starter tier is perfect if you're looking to streamline your Salesforce and Google Drive workflows into one easy-to-use system. The Starter tier lets you link your files directly from Google Drive into Salesforce, eliminating the continuous back and forth between Salesforce and Google Drive.
Starter Tier is right for you if you…
Have customer data living in Salesforce, and customer files in Google Drive. This tier eliminates their isolation and allows them to work in tandem.
Frequently transition out of Salesforce to search for or create documents in Google Drive.
Want to save money on file storage. Drive Connect allows you to save files in Google Drive while still having access to them within Salesforce, meaning that you don't have to pay for additional Salesforce storage.


Pro
Feature Highlight: Folder Automation
Drive Connect's Pro tier is all about getting organized. It includes everything in the starter tier and enables you to use Salesforce Flow to automate your Google Drive folder structure, so your customer files stay organized.
Pro tier is right for you if you…
Are manually creating complex folder structures in Google Shared Drives or My Drive.
Are looking to save time and reduce errors by automating how Google Drive folders are created and linked to Salesforce records.
Need an easy way to access Google Drive folders and their contents from within Salesforce.

Enterprise
Feature Highlight: Document Generation
The Enterprise tier of Drive Connect is the all-encompassing plan for your Google Drive & Salesforce needs. It features everything in the Starter and Pro tier, in addition to tons of document generation features.
The Enterprise tier is right for you if you…
Spend lots of time creating documents with customer-specific data from Salesforce.
Want an easy-to-use template builder that allows you to automatically generate Google Docs, Google Slides, Word documents, and PDFs.
Are looking to fully intertwine all elements of Google Drive within Salesforce.


Why Drive Connect?
Drive Connect has something for every org operating in Google Drive and Salesforce— regardless of size or industry. Drive Connect sets up in just minutes and enables a more intelligent workflow for your entire team. Regardless of which tier is right for your organization, you will always have access to our phenomenal support team to ensure you get the most out of Drive Connect.
If you want to learn more about a Google Drive & Salesforce integration, check out our best practices here. If you want to see the benefits for yourself, you can start your 14-day free trial with no credit card required.
Automate your workflow with Drive Connect
Try Drive Connect free for 14 days- no credit card required.