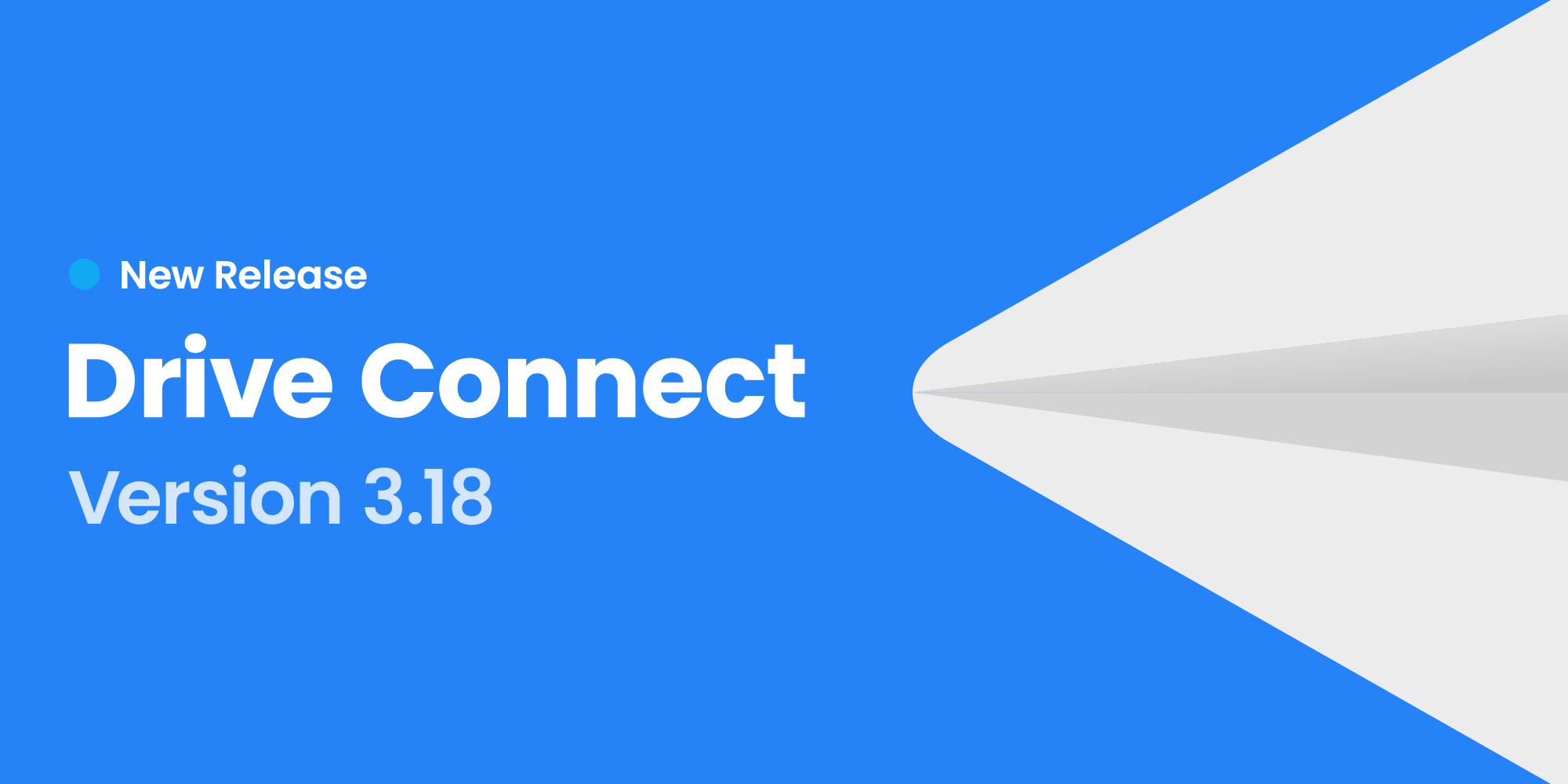 The wait is over! Our first release of 2023 is here, and it's packed with new features designed to simplify your customer journey and streamline your workflow. Now, you'll be able to easily generate Google Slides presentations customized with Salesforce data, create Google Sheets from Drive Connect templates, and upload Salesforce Files directly to Google Drive from their parent records. Let's dive in:
Generate Google Slides from Salesforce Data
We're excited to kick off this release with one of our users' most requested features: document generation support for Google Slides. We've added the ability to create merge field-enabled Slides templates, allowing you to generate client proposals and presentations personalized with Salesforce data in seconds.
If you know your way around our existing document generation feature, this will be familiar territory to you. If not, get up to speed in the Help Center.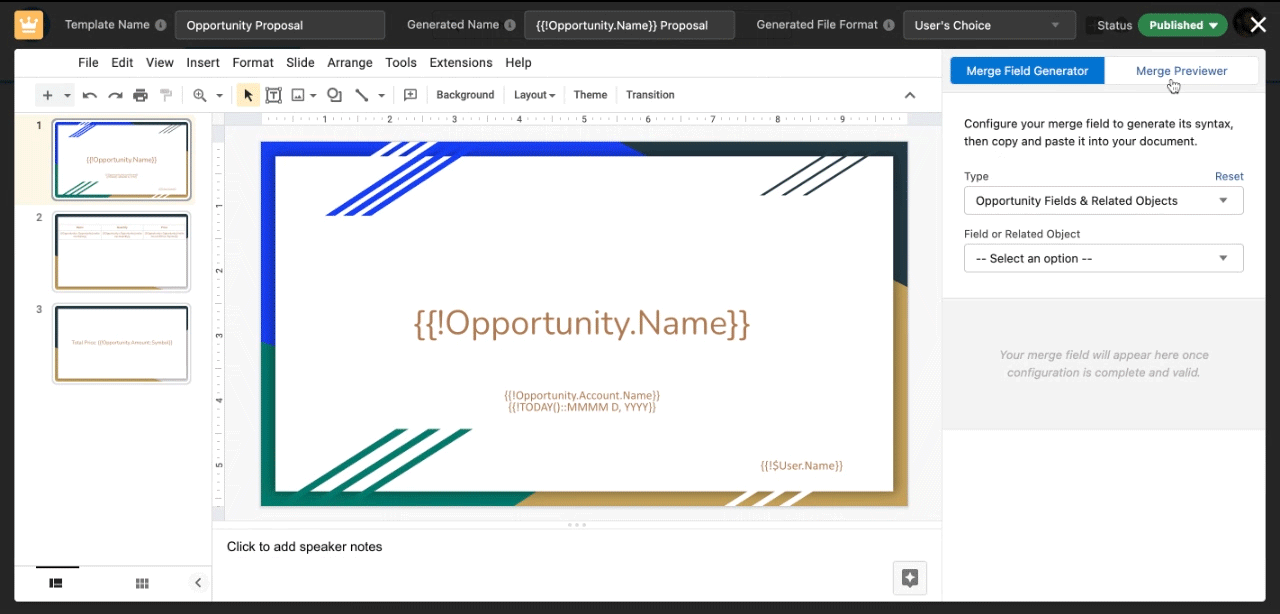 Create Google Sheets From a Template
We've also added the ability to create basic Google Sheets templates, allowing you to clone Sheets from your Template Gallery at the click of a button. You are able to give a sheets a custom generated name but we do not support merge fields in the body of a template yet (we plan to offer this capability in the future).
Learn how to generate & clone documents from templates in the Help Center.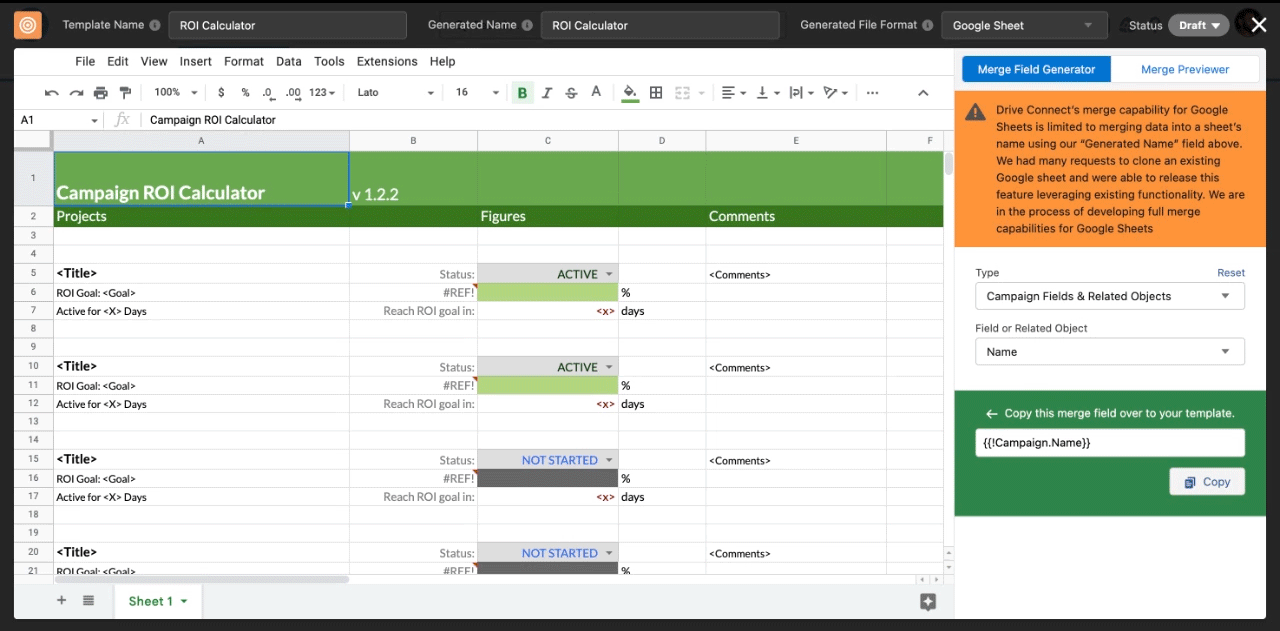 Upload Salesforce Files to Google Drive
Finally, we've upgraded the file upload experience – now, you'll be able to choose from uploading files to Drive from your device or by selecting Salesforce Files linked to the record you are on. We've also added the option to delete Salesforce Files once uploaded to Google Drive, saving space in your org and reducing clutter on associated record pages.
Find out more about our new File Upload options in the Help Center.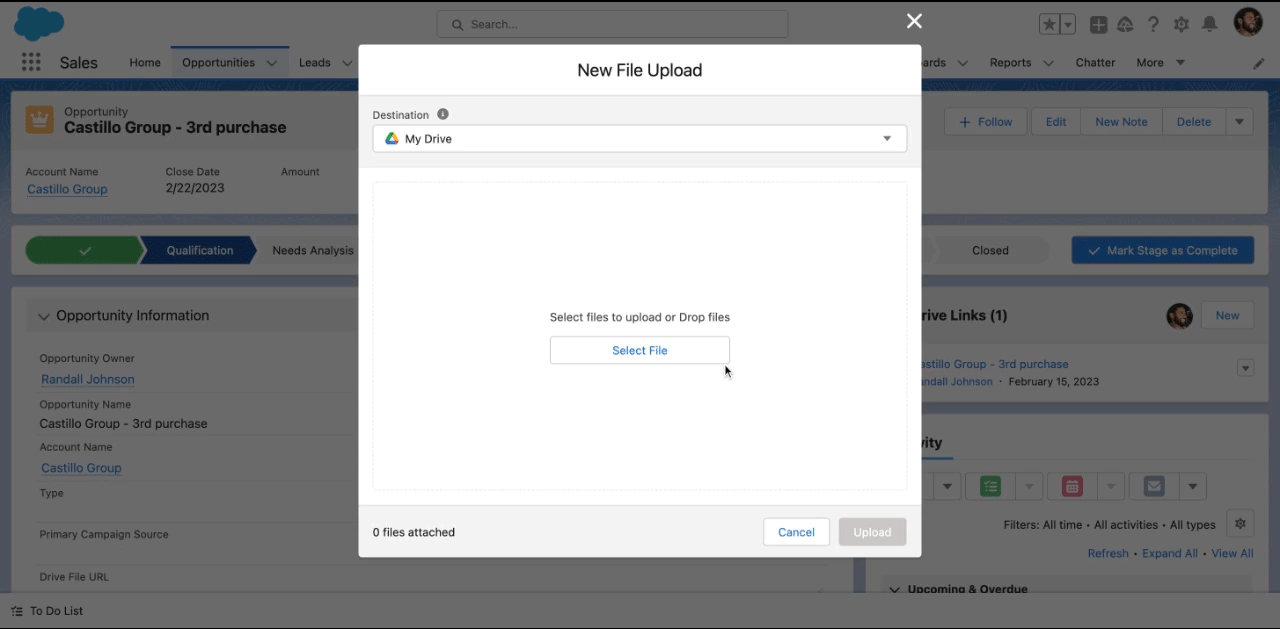 How to Get It
If you're an existing customer, this update will behave a little differently from our usual releases. You'll need to download the latest package from the AppExchange and perform a manual install to take advantage of our new features.
If you're new to Drive Connect, you're in luck – these features will all be available and ready to go when you take advantage of your two-week free trial.
(What's that? You already blew through your trial period? Don't worry – we want you to try out our new toys. Contact our support team and we'll set you up with an extension.)
Drive Connect v.3.18 is now available for download from the AppExchange. To learn more about this release, check out our Release Notes.
Drive Connect Just Got Even Better
Upgrade your workflow with our latest release.