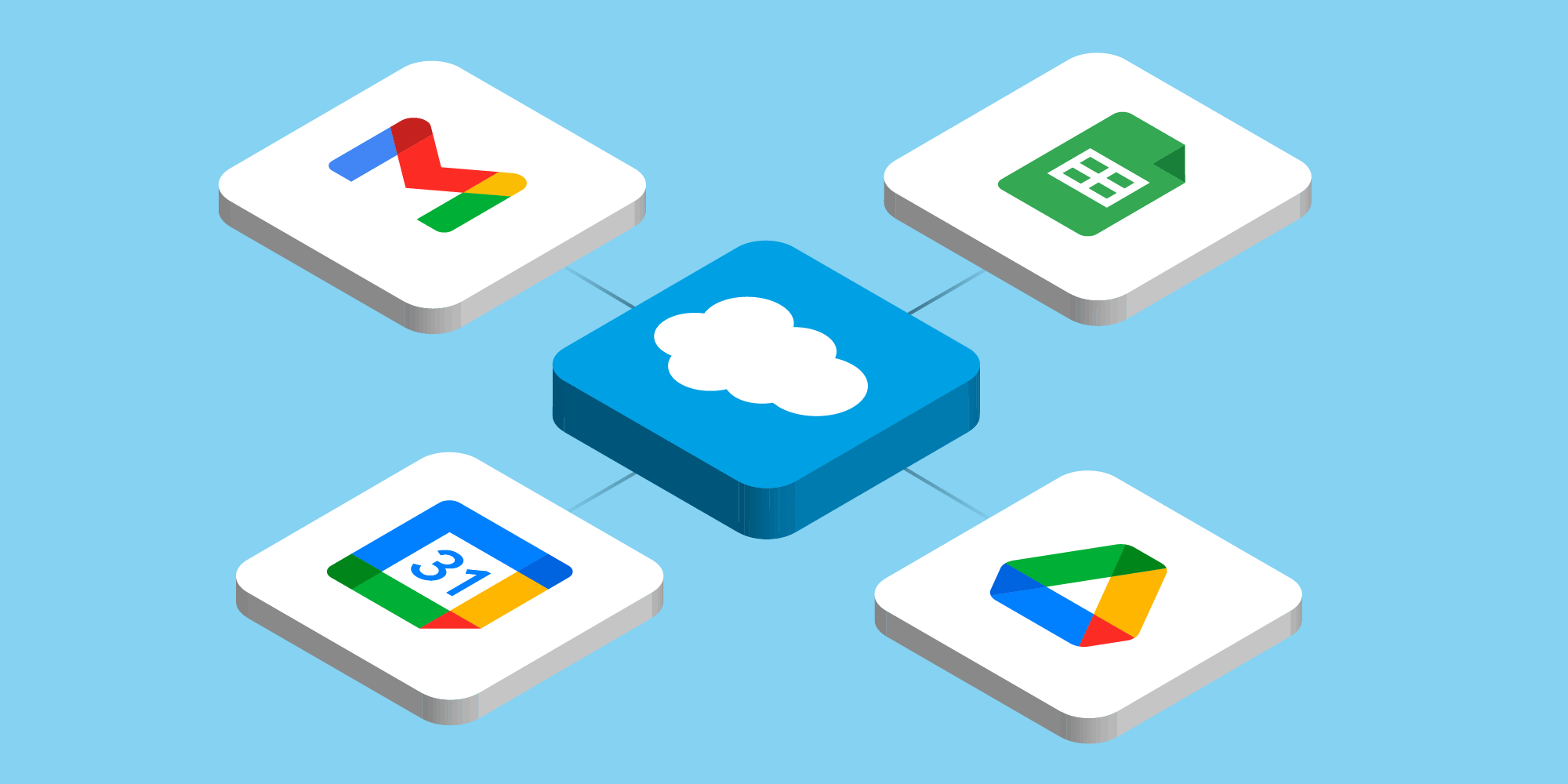 We're in the business of building Salesforce integrations for Google Workspace, and that means we're opinionated about them. Over the past months, we've researched and tested the top Salesforce/Google Workspace apps and extensions, and now we're ready to issue our picks for the very best Salesforce integrations for Gmail, Google Calendar, Google Sheets, and Google Drive.
The Best Gmail/Salesforce Integration: Salesforce Gmail Extension
The basics: There are a ton of products out there that promise to seamlessly stitch your Gmail inbox into your Salesforce workflow, but by far the most essential is Salesforce's own Salesforce Gmail integration. It's a free Chrome plugin that lets you access Salesforce functionality from a customizable pop-out sidebar within your inbox, allowing you to create records, log emails & events, report on activities, and use Salesforce email templates without ever leaving Gmail.
Developer: Salesforce
Price: Free
Where to get it: Download the extension from the Chrome Web Store and follow Salesforce's setup documentation to get started.
Other options: For most users, the Salesforce Gmail integration will cover all your bases, but what if you need additional features like scheduled emails and advanced data sync? What if, God forbid, you don't use Chrome? In addition to the many third-party Gmail integrations on the market, Salesforce offers a couple of paid upgrades to its basic Gmail extension functionality – Salesforce Inbox and Einstein Activity Capture. For a complete rundown of your Salesforce-native options, check out our guide to connecting Salesforce and Gmail.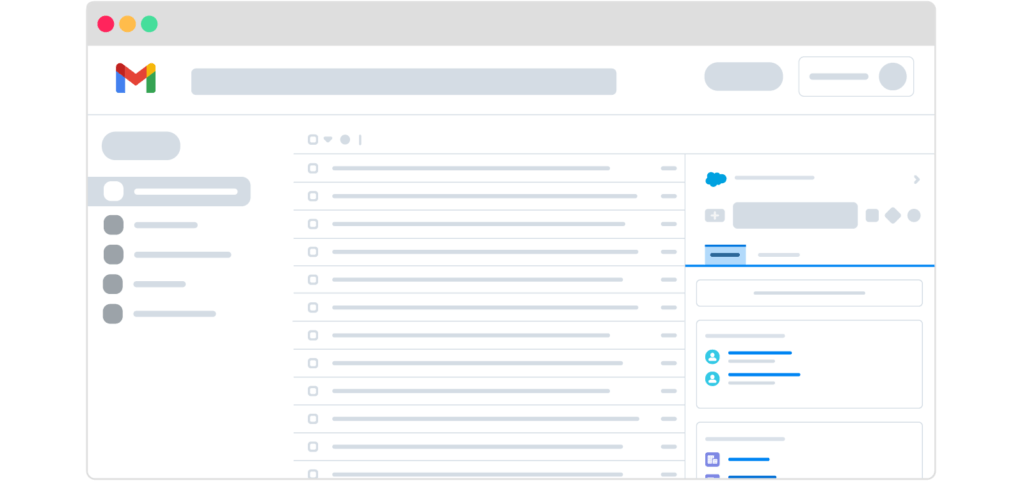 The Best Google Calendar/Salesforce Integration: Einstein Activity Capture Standard
What to know: Salesforce has a built-in tool for integrating with Google Calendar – the Einstein Activity Capture Standard permission set, which is free for up to 100 users with a Sales Cloud license. This is the simplest and most cost-effective way for Salesforce orgs of a certain size to sync event and activity data with Google Calendar.
Price: Free for up to 100 users
Publisher: Salesforce
Where to get it: It's in your Sales Cloud org waiting to be set up! Follow our easy install guide to get started and check out Salesforce's extensive product documentation for more details.
Other options: Depending on your organization's size and needs, you may need to upgrade from Einstein Activity Capture Standard to a paid Einstein Activity Capture license. Take a look at our Einstein Activity Capture Standard vs. Einstein Activity Capture Add-On breakdown to see how they differ and decide which one is right for you.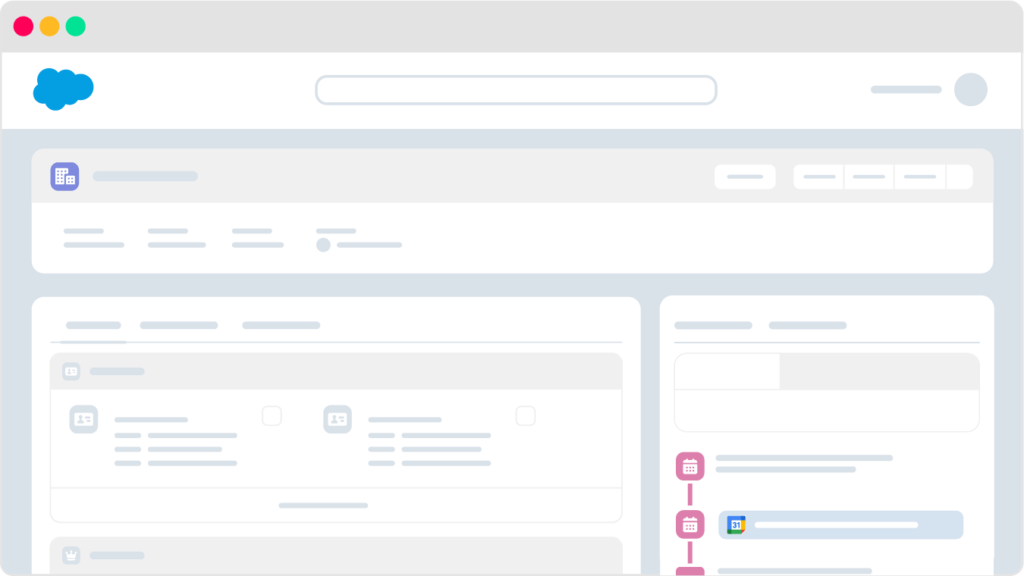 The Best Google Sheets/Salesforce Integration: Salesforce Connector
What to know: There are plenty of third-party apps aimed at integrating Google Sheets & Salesforce, but the best option for most users is Google's own Salesforce Connector, a free plugin that allows you to import, sync, edit, and delete Salesforce data from within Google Sheets.
Publisher: Google
Price: Free
Where to get it: Download and install it from the Google Workspace Marketplace.
Other options: Salesforce Connector is a powerful add-on that will satisfy most users' needs, but it's got a few known limitations and quirks – check out our full Salesforce Connector product guide to see if any of them are dealbreakers for your organization.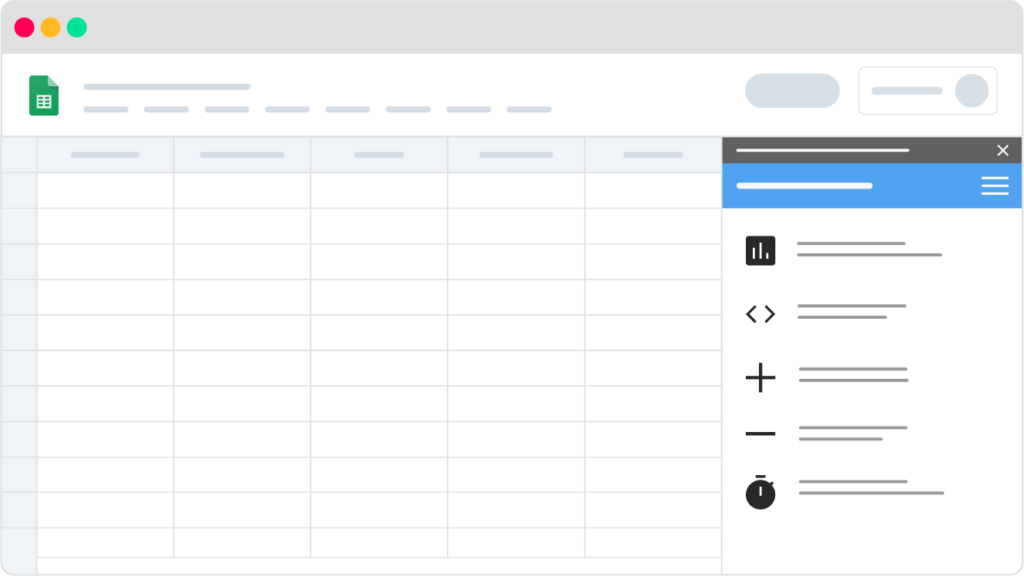 The Best Google Drive/Salesforce Integration: Drive Connect
What to know: Okay, we're biased, but we're also right. We tried a lot of different solutions for integrating Salesforce with Google Drive and ended up building the best one on the market ourselves: Drive Connect turns two workflows into one, allowing you to link, upload, view, and generate Google Drive files and folders without ever leaving Salesforce.
Publisher: The Salesforce experts at Appiphony
Price: Free for 10 users for 14 days; $16/month per user afterwards
Where to get it: Start your free trial right here and get started in minutes with our install guide. Not convinced yet? Check out our reviews on the AppExchange.
Other options: Drive Connect is the best Google Drive/Salesforce integration solution out there and a user license will run you approximately the price of a Chipotle lunch – but hey, not everybody has guac money.
Don't worry: we also wrote the best guide to setting up Salesforce's own free tool for connecting to external file libraries, Files Connect. Need a simpler solution? Try our easy trick for linking Drive files and folders to Salesforce record pages with a custom URL field.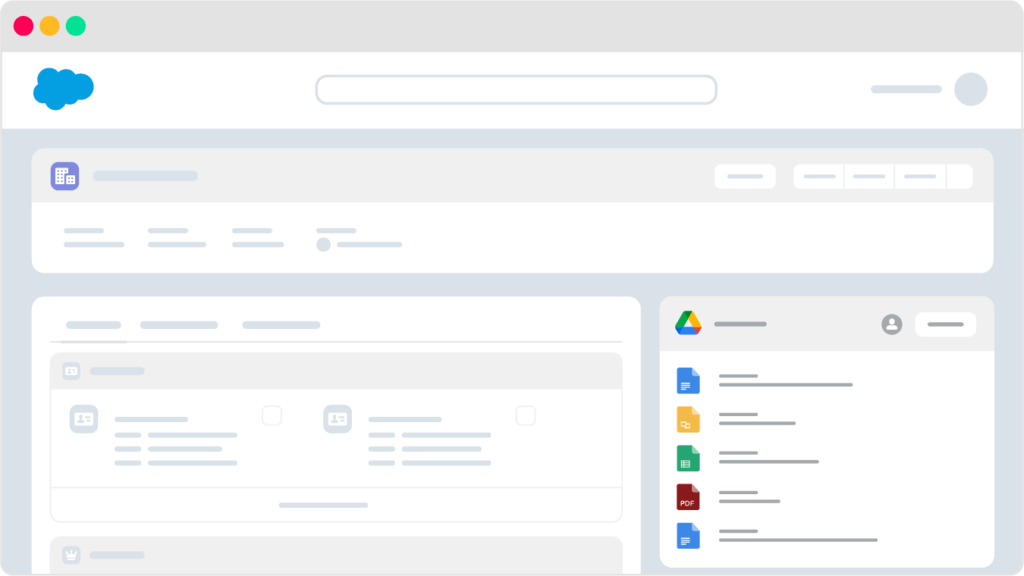 (Take a good long look at that Files Connect setup guide and then come back for your free trial of Drive Connect – two weeks, ten users, no credit card required. See you soon.)
Get Started with Drive Connect
Try Drive Connect free for 14 days – no credit card required.