Google picker error – The API developer key is invalid
Problem
When attempting to view the Google file picker from Template Builder or from the Drive Links component you get the error "The API developer key is invalid" from the picker window.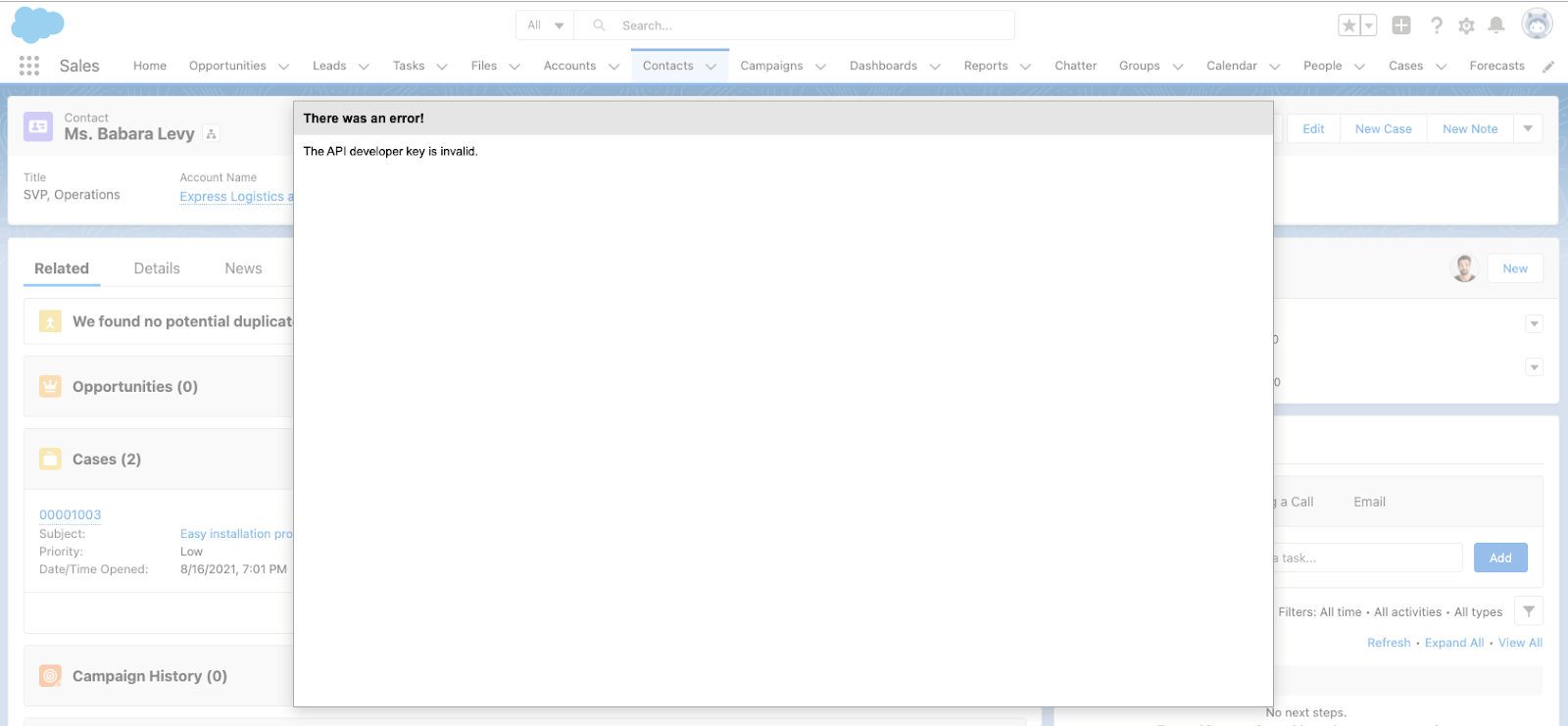 Solution
This problem has been reported on multiple Google forums and has been attributed to either an issue with your browser's cache being corrupted, an ad blocking, anti-virus software or related to you being logged into multiple Google accounts in the same browser.
In some instances the following steps have been known to help resolve the error:
Completely clear your browser cache
Confirm that you are logged out of all your Google accounts
Restart your computer
Log back into the Google Account you want to work with Drive Connect
Log back into Salesforce and try using Drive Connect again
If this still does not solve the error, try to remove or turn off any ad blocking or anti-virus software and try running Drive Connect. This will help you determine if this is the source of the issue.
Alternatively, try another web browser or private browser to see if this alleviates the issue.