Organize Files to Send with Content Folders
Overview
Content Folders are Google Drive folders you surface in the Add Files menu in the Drive Connect File Send feature. Users can select files in these folders and attach them to their emails. This is perfect for marketing, sales or product collateral that you want your team to include when sending proposals, quotes and other documents to customers.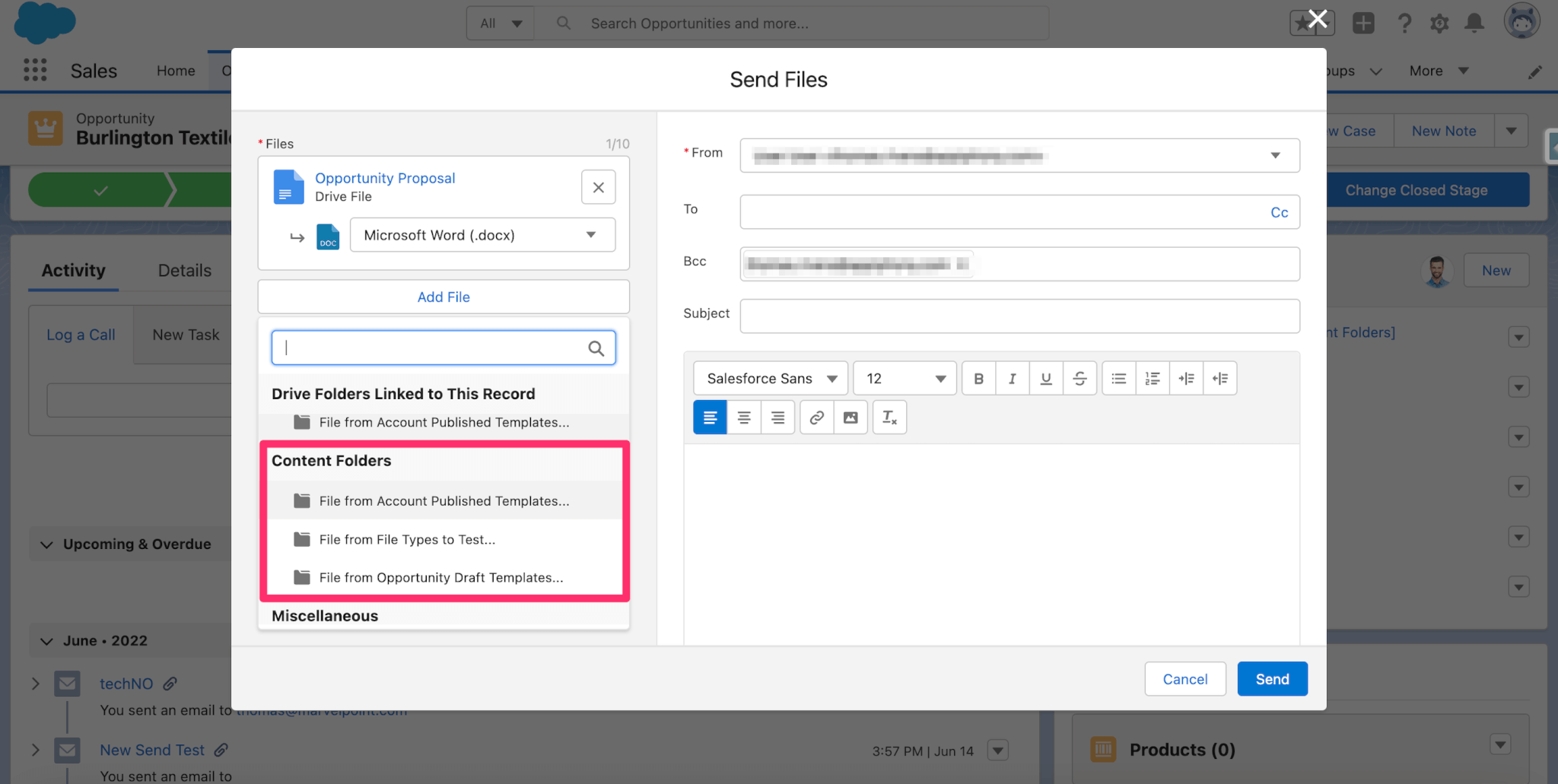 Administrators can designate Content Folders by going to the Drive Connect app > Setup tab > Preferences section > File Send section. There you can add and set the order of your Content folders.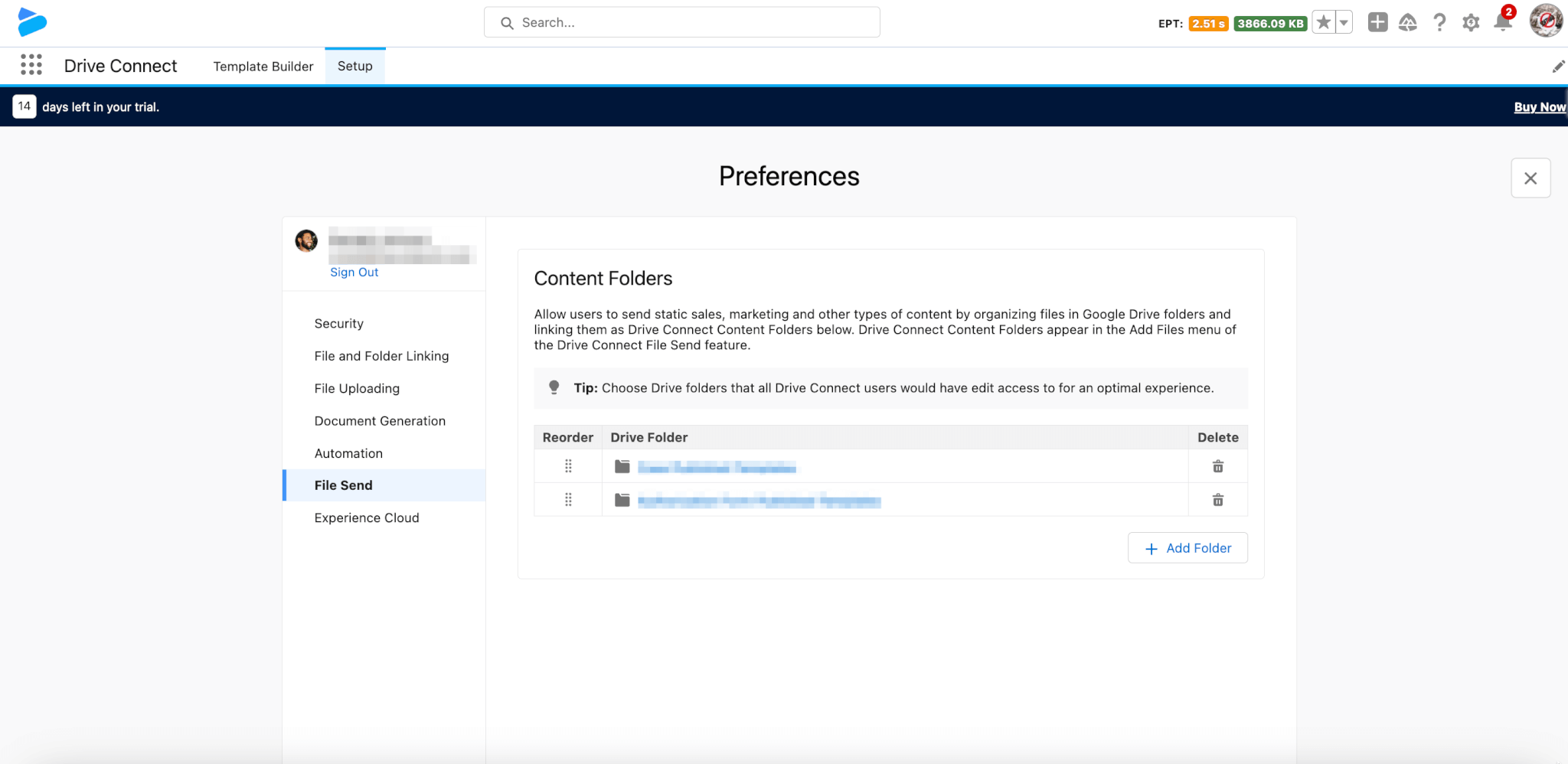 Note: You will have to grant users access to any Google Drive folders that you designate as a Content Folder or they will not be able to see and select files within them.