Opening a Support Ticket with the Drive Connect Team
Opening a support ticket with the Drive Connect team is as easy as going to the Drive Connect app in Salesforce, clicking on the Setup tab, and clicking the Contact Support button.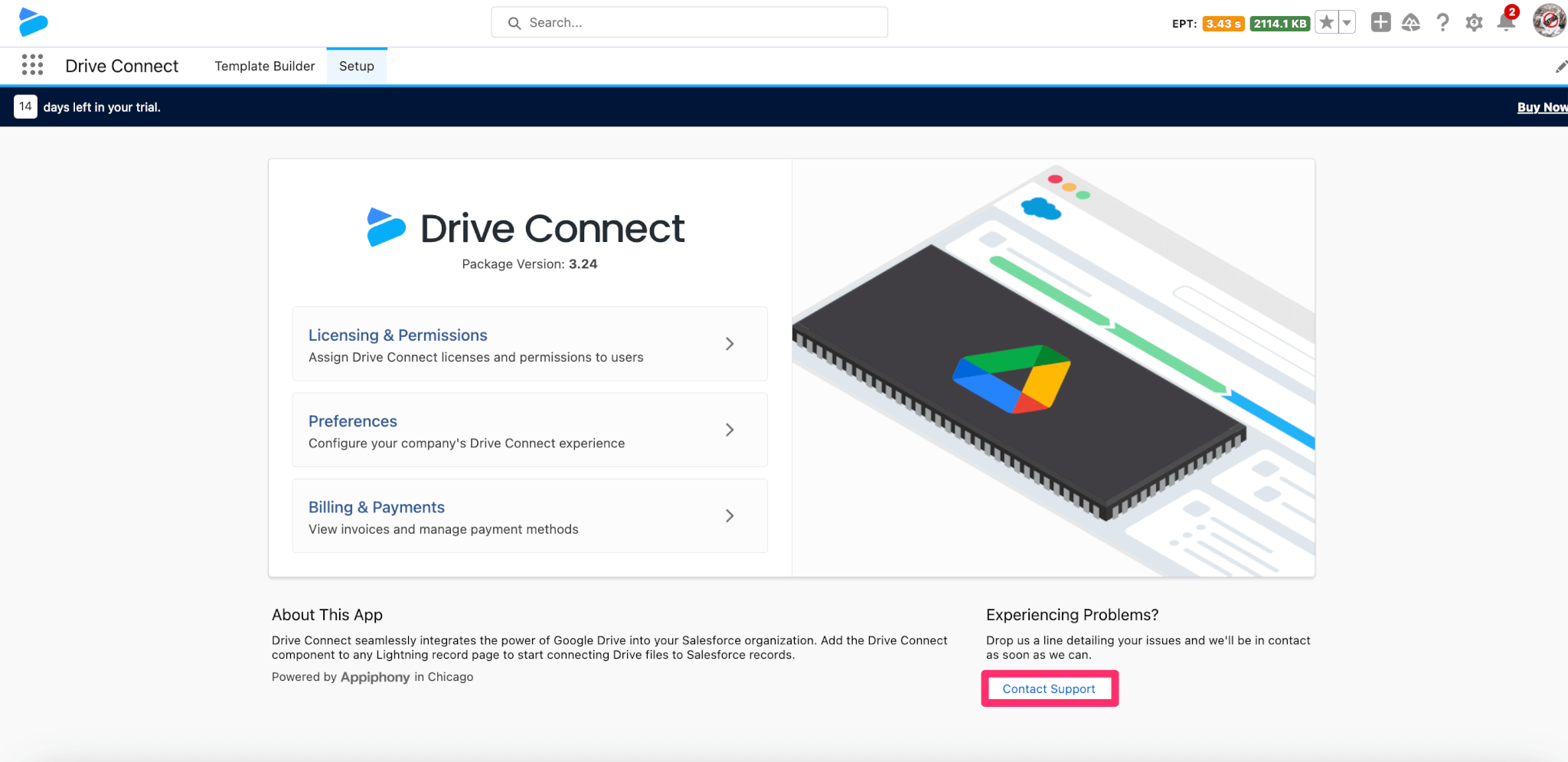 Next, add the Subject of your support ticket and a Description in the appropriate fields and hit the Submit button (your name and email will populate automatically).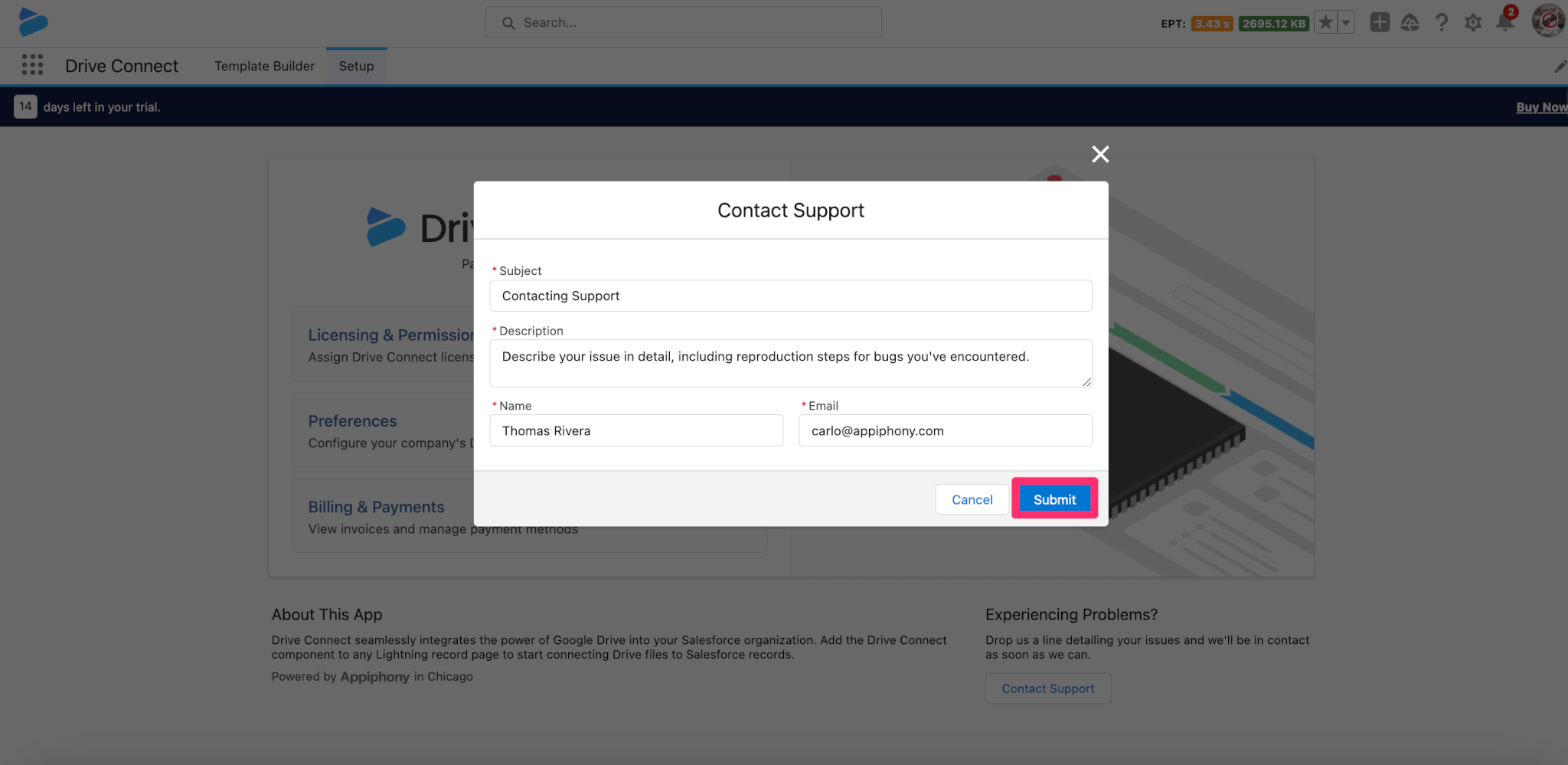 The Drive Connect team strives to respond to all support tickets as soon as possible and in the majority of cases you should receive a reply in 24 hours.