Purchasing Drive Connect
Drive Connect has implemented self-service purchasing and management of user licenses and permissions. To purchase one or more licenses simply follow these steps:
Go to the Salesforce App Launcher and select the Drive Connect App. Then go to the Setup tab. Next click on Licensing & Permissions.

Next, click the Manage Plan button on the top right.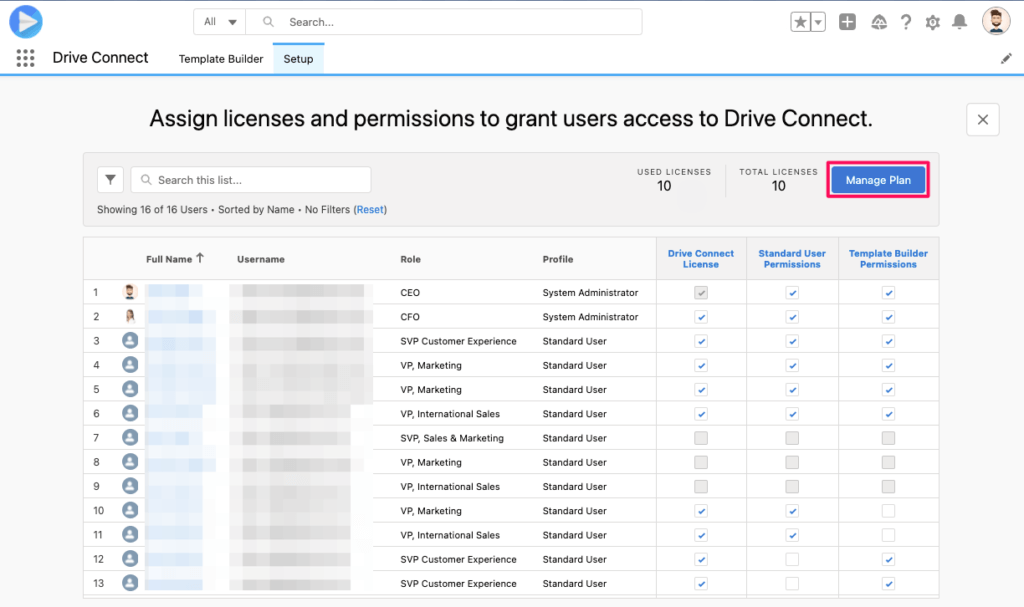 Finally, enter the number of licenses you want, confirm both your billing email and company address then enter your credit card information. Check that you have read our service agreement and clicl the Complete Purchase to finish.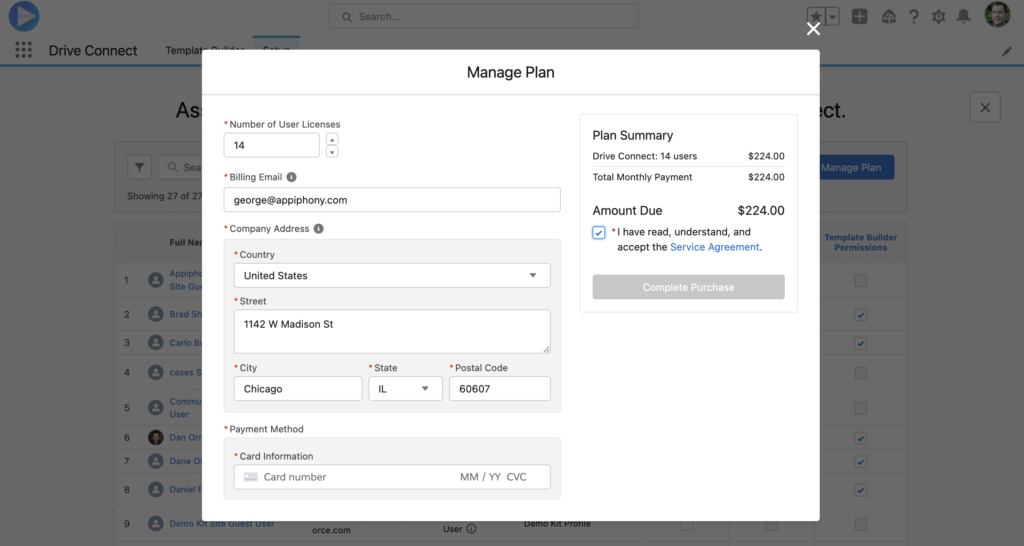 If you have any issues at all you can always contact the Drive Connect support team using the form on this site or from our Setup tab in our app. Just navigate to Setup, then click on the Contact Support button on the lower right portion of the page.