Updating your credit card information
You can update your credit card information for Drive Connect by following these steps:
In Salesforce go to the Drive Connect app under the App Launcher.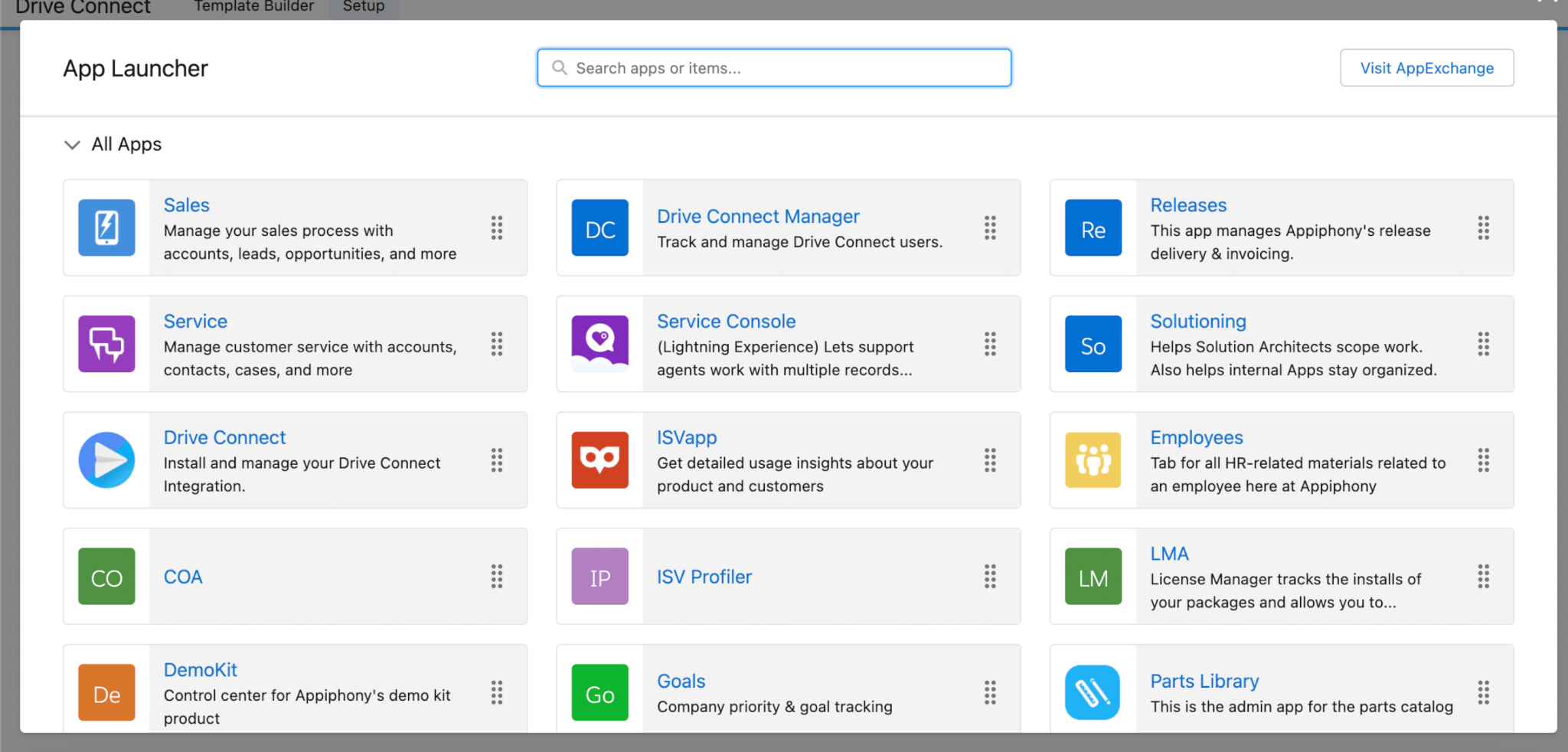 Click on the Billing & Payments section, under the Setup tab.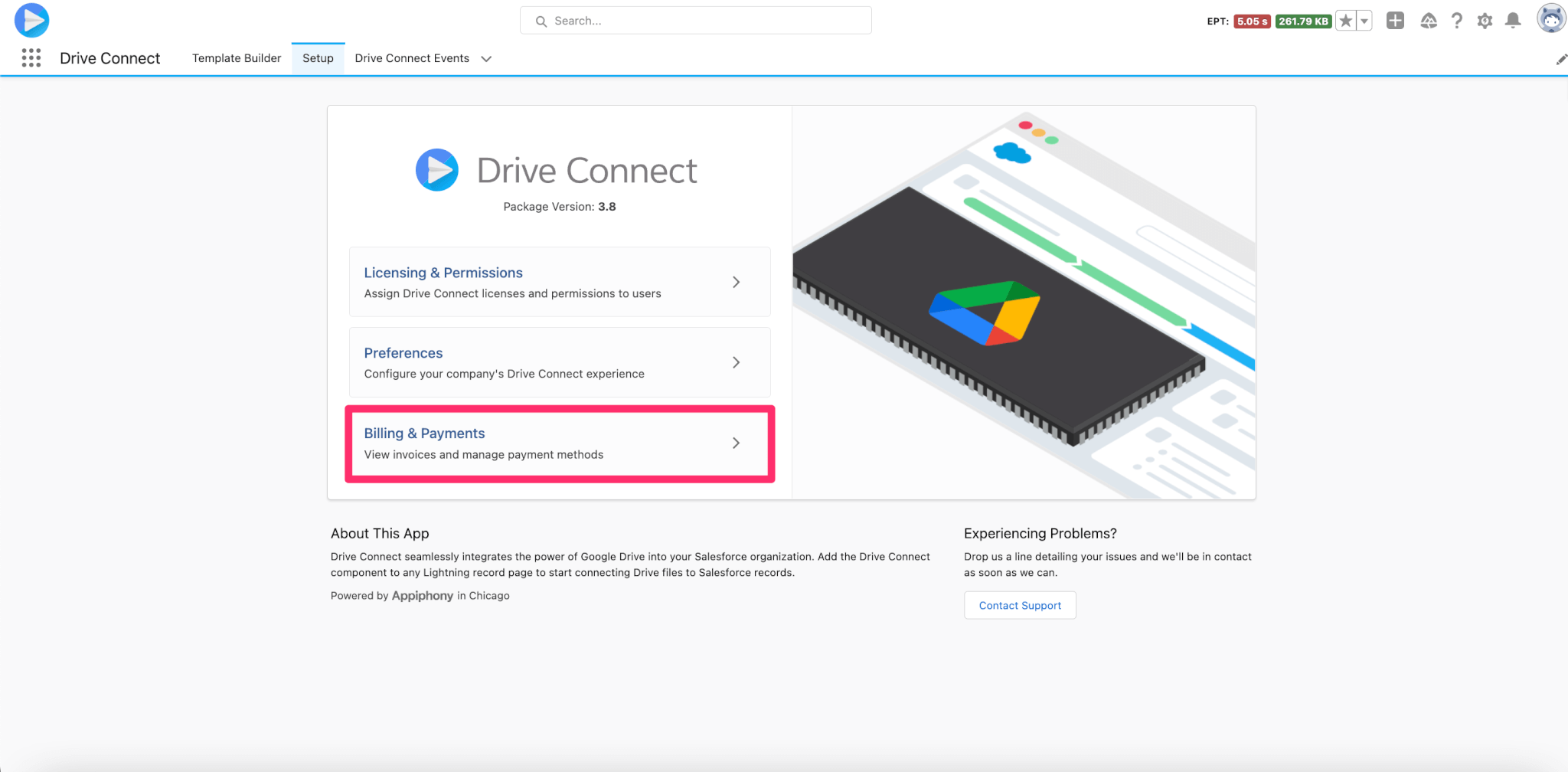 Under the Current Plan section you will see a pencil next to your credit card. Click it to edit your card information.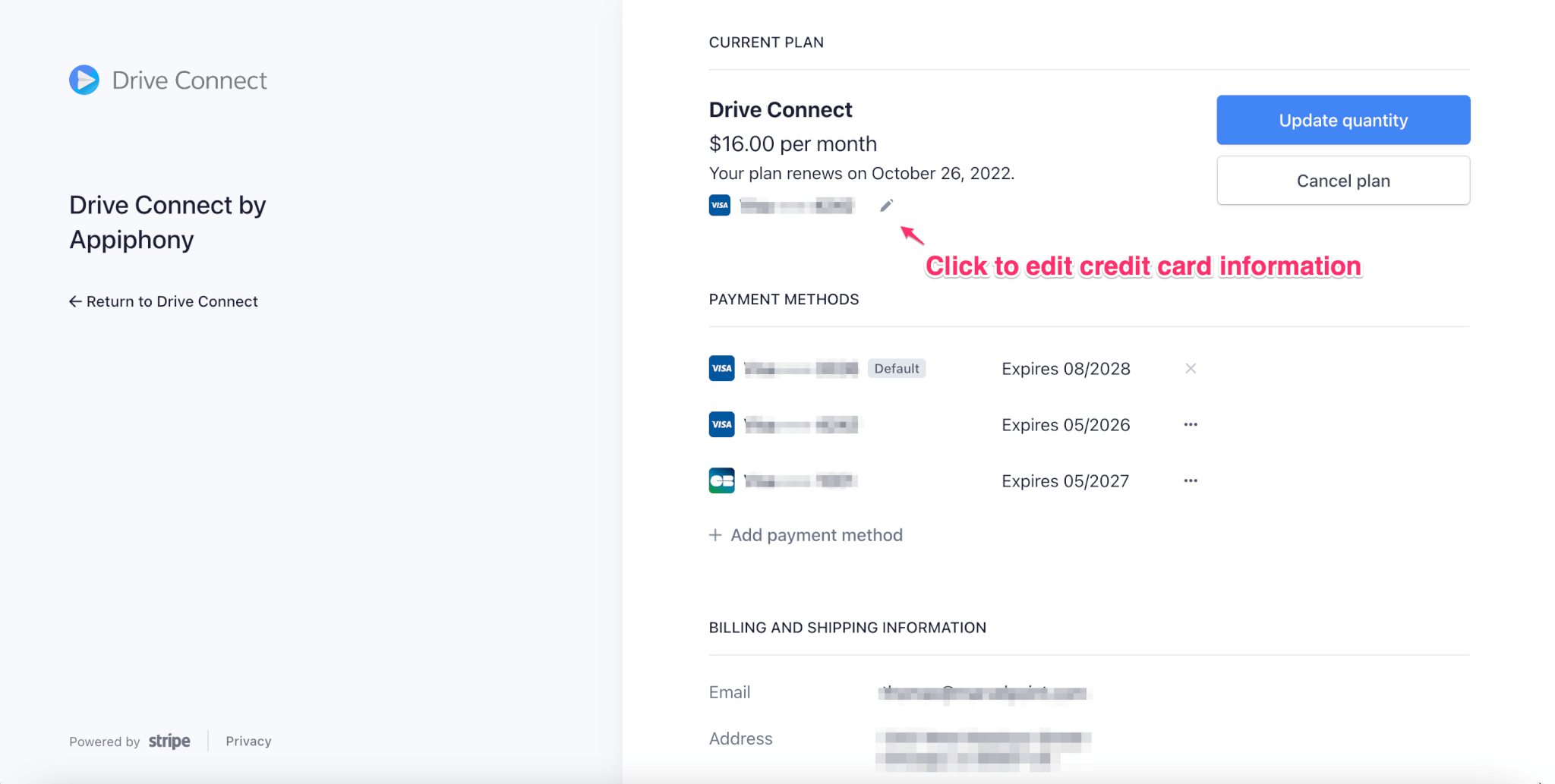 Here you can select a previously entered payment methods or the Add payment method option. Once you make your selection, click the Update button. Once you have confirmed your new payment method you can select the Go Back button to return to the main Billing & Payments page.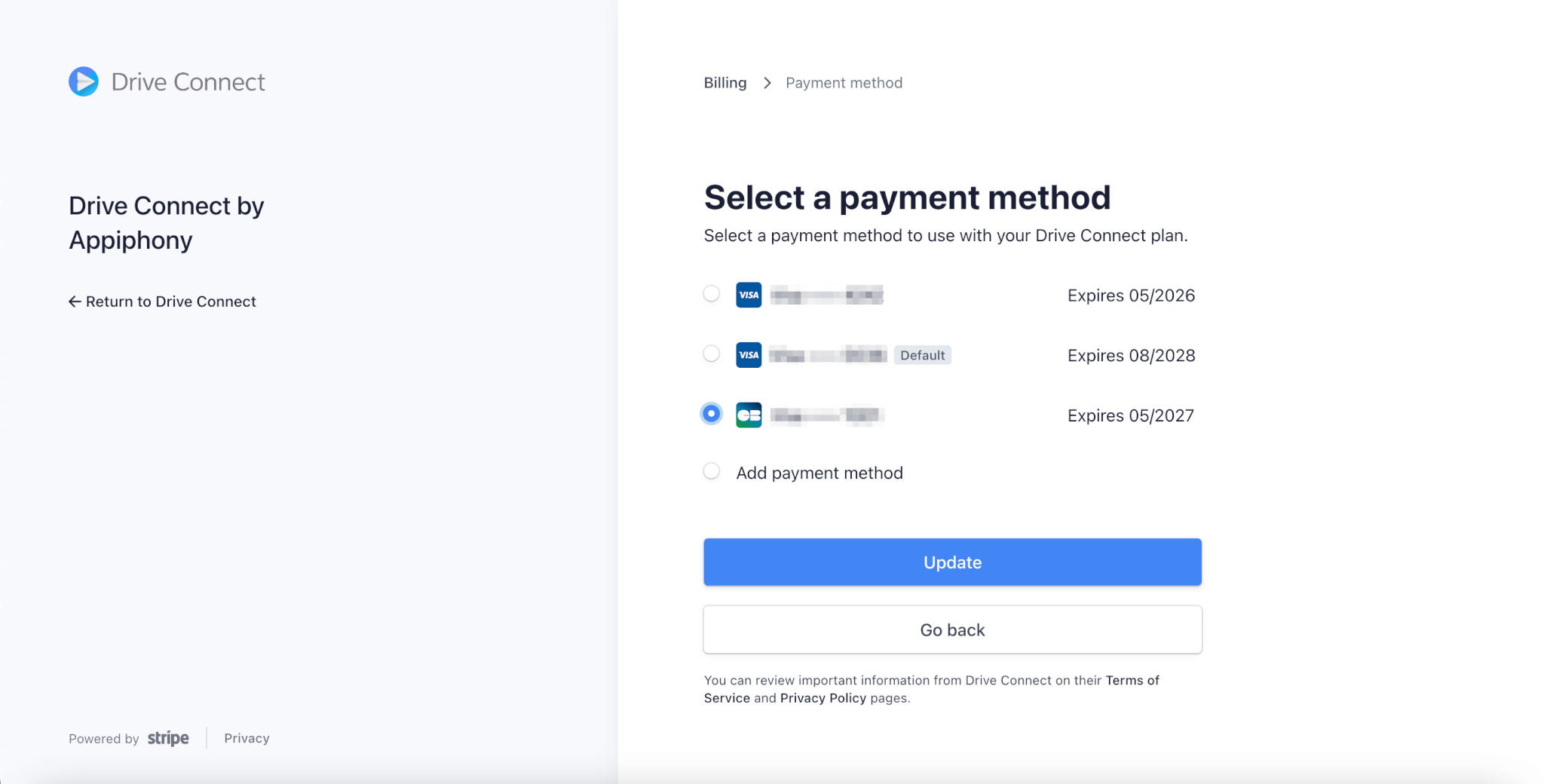 You will now see your updated credit card information under the Current Plan section. You do not need to update your plan for the changes to go through.